Endomeeting 2023 ENG
3 marca - 09:00

-

4 marca - 17:00

4500
{{meta:days}}
PLN
DNI
POINTS
{{meta:points}}

Fully committed, we started organizing the next edition so that the subject matter and the group of lecturers were a guarantee of the highest standards and encouraged you to
participate in the ENDOMEETING 2023 conference,
which will take place in 03-04/03/2023 in Łódź, Vienna House Andel`s Ogrodowa 17, 91-065 Łódź
We would like to remind you that participants of the conference with the password 'DentalClass' receive preferential room prices at the Andel's Hotel.
The tradition of the Conference is the Thursday ENDOSUSHI (PL) event, which is a charity pre-congress seminar accompanied by sushi and a glass of wine for everyone.
Endosushi is a charity event, on the occasion of which we raise funds to support the charges of the Lublin Hospice for Children. Little Prince.
On Friday evening, we invite you to ENDOPARTY, to the Scenografia club!
https://dentalclass.pl/kurs/endoparty-2023/ (PL version)
A moment of relaxation with nice music, tasty food and good company. We will also provide a dance floor and other attractions that will make the evening more pleasant after
a day of lectures!
Prices:
Endomeeting 2023 + Endosushi 2023 – 500€
To register for conferences, please contact:
e-mail jakub.kujawa@dentalclass.pl
Endoparty 2023 – 80€
To register for Endoparty, please contact:
e-mail jakub.kujawa@dentalclass.pl
Imad About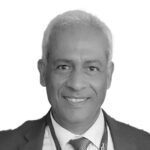 Gustavo De-Deus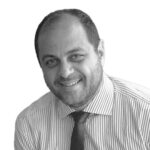 Wojciech Wilkoński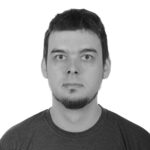 Jakub Wiśniewski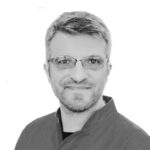 Michael Solomonov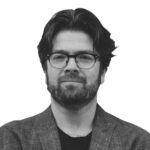 K. Kalogeropoulos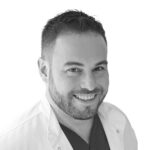 Andreas Krokidis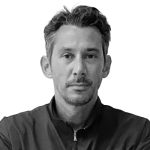 Agnieszka Pacyk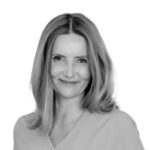 Hubert Gołąbek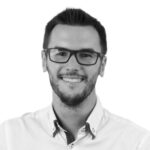 09.45 – 10:00  – Welcome
10:00-11:40  – Imad About (ENG)
Biodentine pushes the limits of vital pulp therapy
Vital pulp treatment has the potential to significantly extend the life of a tooth. However, preserving pulp vitality following exposures/caries remains as a real challenge where healing must compete with the infection. The balance between inflammation and regeneration is crucial in determining the overall pulp healing capacity within an inextensible environment.
Tricalcium silicates are now considered as the materials of choice for vital pulp therapy due to their chemical, physical and bioactive properties. In addition to the hermetic seal they provide once applied onto the pulp, newly reported data demonstrated that they have an anti-inflammatory potential which creates the adequate conditions for dentin-pulp regeneration and successful clinical outcome. Moreover, the recently demonstrated pulp capacity to kill infiltrating cariogenic bacteria, contributes to our understanding of how these materials push the limits of vital pulp therapy through their successful use in treating dental trauma with pulp exposure and irreversible pulpitis.
This presentation will demonstrate the pulp regeneration potential and its capacity to kill cariogenic bacteria. It will highlight Biodentine bioactive properties, clinical applications and the added value of the hydration byproducts.
It will demonstrate the anti-inflammatory effects of Biodentine and how it decreases post-operative pain when used as direct or indirect pulp capping material.
Finally, this presentation will explain how the capping material choice affects the balance between pulp inflammation and regeneration and the overall outcome of vital pulp therapy
11:40 – 12:00 – Break
12:00-13:40 – Gustavo De-Deus (ENG)
The Shaping for Cleaning Approach
– Current philosophical approach for optimal irrigation: Shaping for Cleaning
– The influence of the Reciprocating and rotaries movements on the irrigation dynamics
– The close relationship between between irrigation / disinfection and overfast shaping methods
– Determining factors for a close-to-optimal cleaning and disinfection
– Guidelines for an optimal irrigation protocol: Shaping for Cleaning the Root Canals
13:40 – 14:40 – Break
14:40-16:15  – Wojciech Wilkoński (PL)
Mistakes in obturation
During the filling of root canals, numerous errors are possible, resulting in e.g. gutta-percha, leaving empty spaces or inhomogeneities in filled canals.
The aim of the lecture is to systematize knowledge on the correct obturation of root canals.
Among the topics covered in the presentation, special emphasis is placed on possible procedural errors and ways to avoid them.
The topics discussed are clinically oriented with plenty of practical advice, but without omitting the important scientific aspect.
16:15 – 16:30 – Break
16.30- 18.00 – Jakub Wiśniewski (PL)
Broken Dreams – about broken tools
One of the most common complications during endodontic treatment is instrument separation. But is it really such a great tragedy? Is the moment of fracture also the moment when we can stop dreaming about therapeutic success in our Patient? Or can it be unscrewed somehow?
During this lecture, I will discuss, in my opinion, the most effective methods of dealing with such clinical situations, present a few cases from my own practice and share my experience in solving such problems.
09:30-11:00  – Michael Solomonov (ENG)
Minimally invasive Endodontics – recent changes in design of  Access Cavity and CMW NiTi rotary files  in everyday practice.
VRF is a disappointing long term complication of Endodontic treatment.
During the last few years we received more data about the influence of RDT, especially in the PCD area on the strength of endodontically treated teeth. Different approaches to Assess Cavity design  and CMW NiTi instruments will be discussed ,and their effects on  dentin and canal original morphology will be demonstrated . Plenty of clinical cases combined with contemporary literature  review will create solid clinical recommendations for decreasing VRF prevalence in your clinical practice.
11:00 – 11:15  – Break
11:15-12:45  – Konstantinos Kalogeropoulos (ENG)
CBCT aided case selection in periapical surgery. Does it improve our success rates?
The introduction and wide use of three-dimensional radiological imaging has changed the way we practice dentistry. Implantology and surgical procedures can be planned performed with safety and better understanding of the relation between anatomical structures. In Endodontics CBCT has been used, along other techniques, to help diagnose and execute treatments with a whole new perspective. The same applies to the field of modern periapical surgery. Despite the use of modern technology though, our success rates haven't greatly improved over the last years. The aim of this lecture is to identify the reasons behind this and show how careful case selection based upon CBCT imaging can help us in this direction.
12:45 – 13:45  – Break
13:45-15:00 – Andreas Krokidis (ENG)
Predictable Solutions for a Successful Root Canal Therapy
The complexity of the root canal anatomy and pathology have always created difficulties in obtaining biological goals during root canal  treatment. Throughout the years these difficulties tend to be smoothened out by technological advancements, which even though are always presented as solutions, are not always as effective as introduced. Currently clinicians own the means to obtain successful root canal therapies being assisted by various  technologies from diagnosis to 3d obturation. The main question remains,  how to obtain goals in simple and predictable ways.
This lecture will highlight the  various possibilities of how to obtain predictable root canal therapies, and how to combine a simple yet effective and safe protocol for a successful treatment.
Learning Objectives:
– Understand the challenges of root canal and biological goals of the treatment.
– Learn the possibilities and limitations of current instruments and materials.
– Present through clinical examples, simple protocols for successful results.
15:00 – 15:15  – Break
15:15 – 16:30  – Agnieszka Pacyk (PL)
Adhesive cementation protocols depending on the type of restoration, tissue and "personality" of the dentist.
Precision and knowledge of current algorithms of procedure are a kind of "condicio sine qua non" of the dentist's workshop. During the lecture, proven and recommended materials will be discussed. Unification of the guidelines allows for order own management protocols to make clinical outcomes more predictable and reproducible.
16:30 – 17:30  – Hubert Gołąbek (PL)
Between the crown and the apex – endodontics in all its glory
Non-surgical endodontics and microsurgical endodontics are complementary components of the entire field of endodontics. They inextricably complement each other in order to achieve the greatest effectiveness in the treatment of tissues surrounding the tooth root. Awareness and the ability to use treatment methods from both fields is essential in the dental practice of every modern endodontist. During the lecture, the participant will be able to get acquainted with the most important content regarding modern endodontic treatment conducted both from the side of the crown and the tooth root.